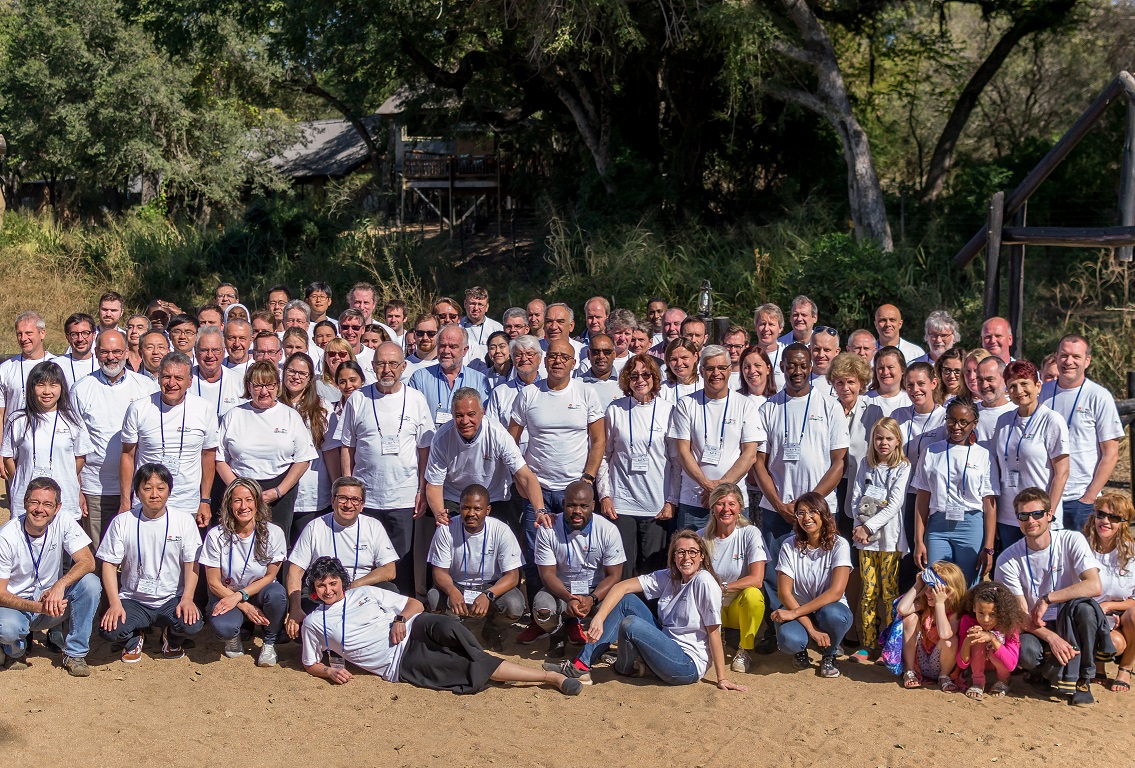 Group Photo - delegates at ANPC2019
The first in the African Nuclear Physics Conference (ANPC) series combines a topical nuclear physics conference with working group sessions aimed at focused discussions on select open questions in nuclear physics.
The ANPC will be held from Monday July 1, 2018 2019 to Friday July 5, 2019 at the Protea Hotel Kruger Gate at Kruger National Park in South Africa.
Please visit the website at http://www.anpc2019.tlabs.ac.za for more information and for the submission of abstracts by 3 March 2019.
The main topics of the ANPC 2019 conference are:
Nuclear Astrophysics
Nuclear Structure, Reactions and Dynamics
Fundamental Interactions
Neutron Physics
Heavy Ion Physics
Applied Nuclear Physics
New Facilities and Instrumentation
The topic for the working group sessions is:
Low-lying Dipole Modes of Excitation in Nuclei
We are looking forward to meeting you at Kruger National Park and please do not hesitate to contact us on anpc2019@tlabs.ac.za.
Local Organizing Committee ANPC 2019:
Faїçal Azaiez (chair)
Naomi Haasbroek
Ntombizonke Kheswa
Vincent Kheswa
Elena Lawrie
Rudolph Nchodu
Retief Neveling
Sifiso Ntshangase
Nico Orce
Luna Pellegri
Christine Steenkamp
Iyabo Usman
Mathis Wiedeking (co-chair)
Michelle Van Der Ventel-Bark
Hombakazi Wanana