---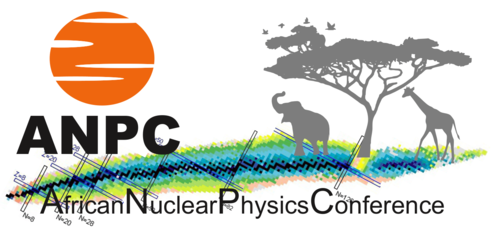 ---

The second in the African Nuclear Physics Conference (ANPC) series combines a topical nuclear physics conference with working group sessions aimed at focused discussions on select open questions in nuclear physics.
ANPC 2021 will be held from Monday 20 September to Friday 24 September 2021 at a location close to the Kruger National Park in South Africa. The venue will be announced soon. As things stand, the Local Organising Committee (LOC) is planning a hybrid conference, but we are carefully monitoring the situation with respect to COVID-19, and we will make a final decision regarding the best format closer to the time.
The main topics of the ANPC 2021 conference are:
Nuclear Astrophysics

Nuclear Structure, Reactions and Dynamics

Fundamental Interactions

Neutron Physics

Heavy-ion Physics

Applied Nuclear Physics

New Facilities and Instrumentation
The topic for the working group sessions is
Nuclear Physics with Large Gamma-ray Arrays and Stable Ion Beams

We are looking forward to meeting you at ANPC 2021 and please do not hesitate to contact us at anpc2021@tlabs.ac.za.

---