Upon registration for CNNP2020, delegates were asked to select between an activity-based excursion and a relaxed excursion, both of which will take place on Wednesday 26 February at a cost of ZAR750.00 pp. Transport is included in the fee that was added to each delegate's invoice.

Details regarding the excursions are as follows:
Activity-based Excursion
For the activity-based excursion, the options are:
Quad biking

Limited to 30 people

Two-hour trip

10 minutes between quad-bike trips

Divided into groups of 15 people

Zip lining

Limited to 7 people

90-minute trip

Sea kayaking

Limited to 15 people

Weather permitting

Please note that the maximum weight is 120 kg AND the maximum weight for a double kayak is 220 kg in total.

Please bring the following: towels, a hat, sunblock, clothes that can get wet and a set of dry clothes in case it is needed.
As indicated above, the numbers for these activities are limited. They will be allocated on a first-come first-serve basis. Should there be no more slots available, delegates will have to select another option.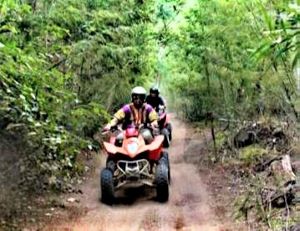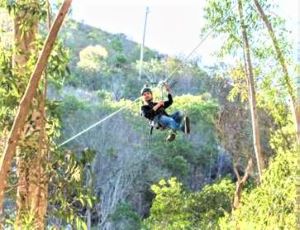 Before the activities start,
A guide will show participants how it works / what to do (approx. 10-15 min)




Participants will be required to sign an Indemnity

Form

Transport to the activity-based excursions will depart from the African Pride Arabella Hotel & Spa at 14:15 on Wednesday 26 February 2020.
Relaxed Excursion (Wine Tasting Option):
Delegates who selected this option will visit two wine estates: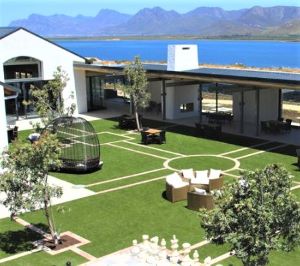 The itinerary for the excursion is as follows:
| | |
| --- | --- |
| 14:15 | Depart Arabella |
| 15:00 - 16:00 | Newton Johnson for wine tasting - Four wines |
| 16:30 - 17:30 | Benguela Cove for wine tasting and chocolate pairing - Four wines with platters to savour while enjoying the view |
| 17:45 | Arrive back at Arabella |
Benguela Cove wine tasting closes at 18:00

Information for both the activity-based and relaxed excursions:
Bottle of water per person included

Snacks/drinks together for all three groups at the end of excursions at SA Forest Adventures

Snacks consisting of: Wine & Snacks. (Cheese, biscuits, finger snacks)

For more info visit: